Hall Facilities
Our popular village hall is suitable for different events, ranging from parties to conferences. We provide disabled access, toilets, baby-changing facilities, kitchen, a foyer and outdoor grounds. Extra facilities can also be booked including a bar, shower rooms, projectors, projector screens, display boards, PA equipment and stage. We also have free WIFI that can be used by all our users.
Measurements and capacity for our small hall and main hall are below.
Both halls benefit from access to our large patio and garden area. The area includes beautiful giant redwood trees, benches, a patio area and outdoor electric socket for bouncy castles and caterers.
Measurements: 50m Length (164 feet) by 19.5m Wide (63 feet).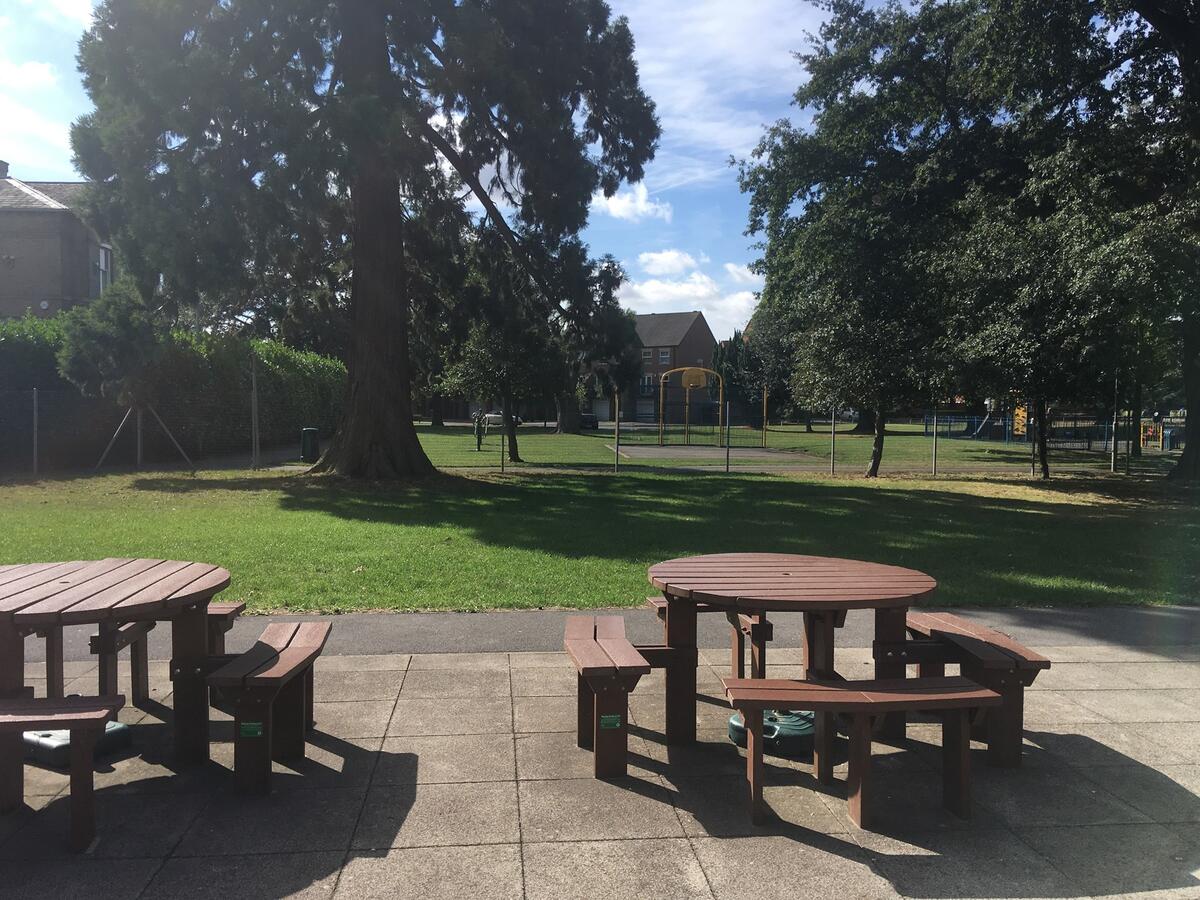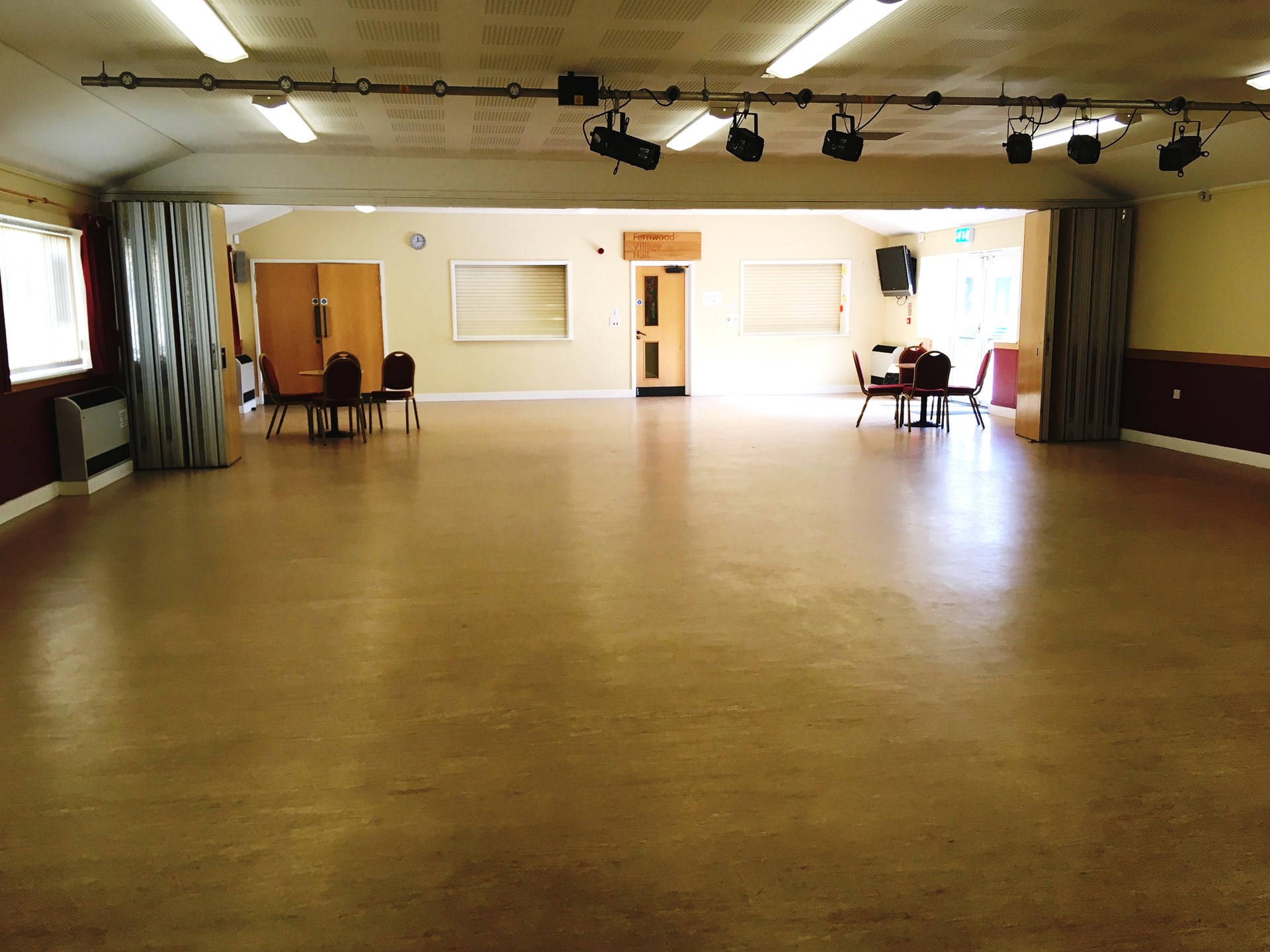 Our main hall compromises of access to the kitchen and bar (via hatches) and direct access to our table and chair storage cupboards. For large events, the hall can be separated using our wooden curtain. Access into our patio and outdoor grounds (containing benches). Measurements: 17.3M length, 9.8M width, 2.7M height . Capacity: 150 standing, 100 seated (formal dining), 150 seated (services, theatre etc).
We have a fixed projector and screen in our main and small halls and a sound system that you can link to using Bluetooth.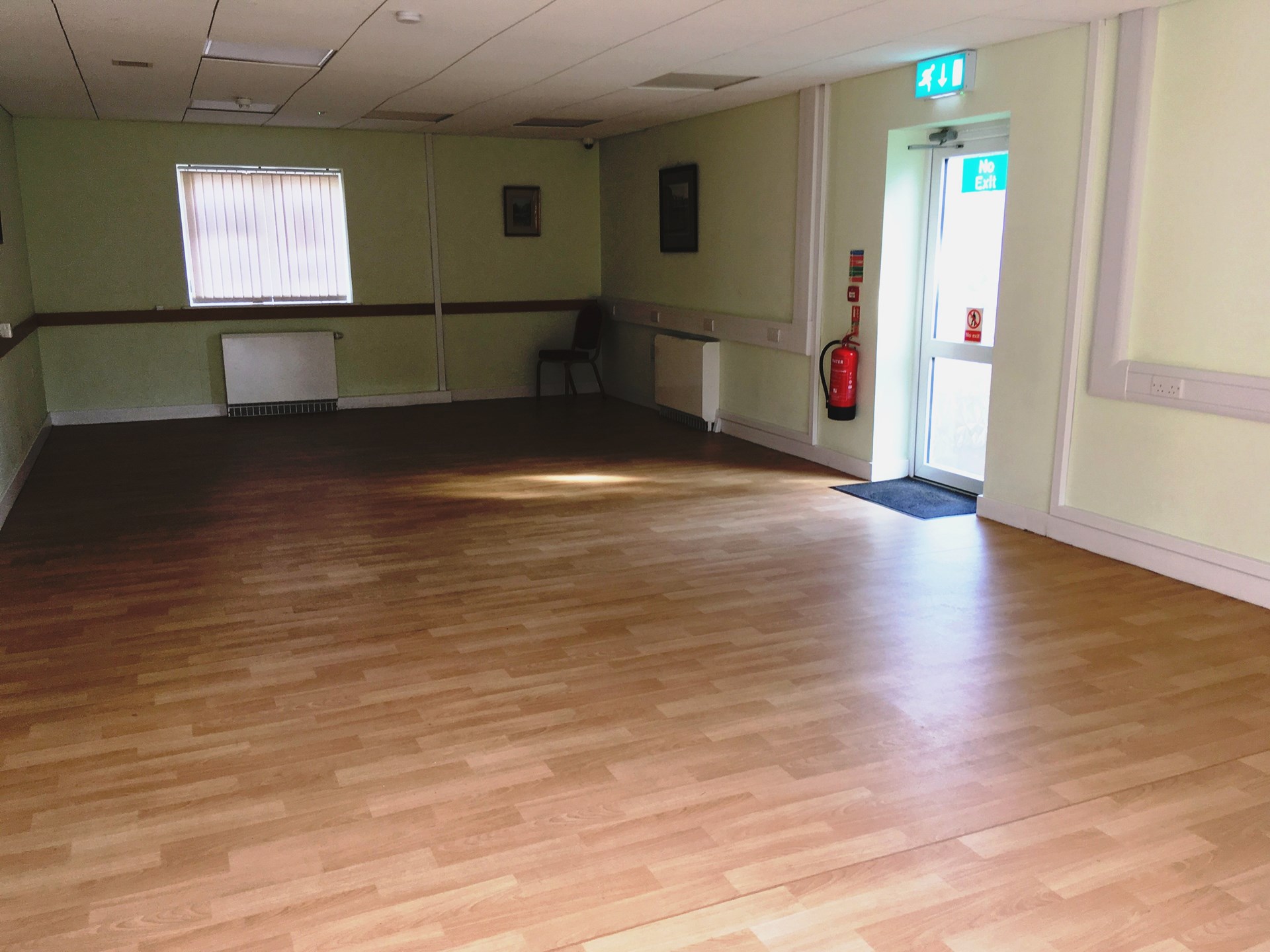 Our small hall has direct access to our patio area (containing benches) and secure outdoor grounds. Measurements: 9.7M length, 6.7M width, 2.4M height. Capacity: 56 standing, 30 seated.
We have a fixed projector and screen in our small hall.